Address of the general director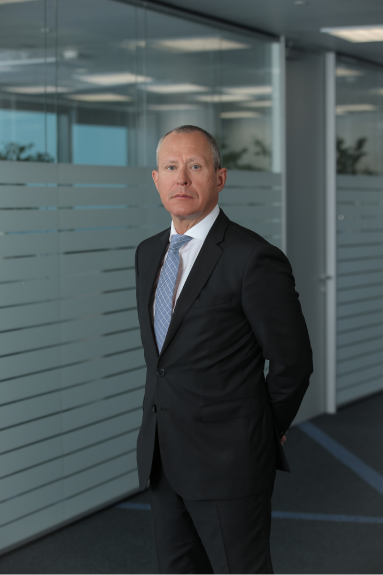 Dear Shareholders, Investors, and Colleagues!
We are living in a historical time. The world is changing right before our eyes.
Over a long period of time, the only objective of the global economic advance was to increase profits in the absence of any fundamental basis. Ultimately, this has led to a severe decay in the environmental, social, and spiritual realms. After looking back and assessing the global crises and problems that exacerbated for the mankind in late 20th – early 21st century, the world community started reconsidering the global perception of the world. As a result of these decisions, the entire planet embarked upon the path of sustainable development.
On its part, Unipro PJSC strives to make a significant contribution to the UN Sustainable Development Goals and society's well-being. In 2022, our Company took an important step in this direction: on 28 September, Unipro PJSC Board of Directors approved Unipro's ESG Strategy for the period of up to 2060. This is an important milestone both for the corporate governance and for the Company as a whole. This step means that Unipro will pay even more attention to the long-term sustainable development of the Company in terms of the environment, social development, and corporate governance.
For the sake of further progress, Unipro PJSC management has marked 12 out of 17 UN Sustainable Development Goals. Now we have to work hard on the relevant tasks to accomplish these goals.
The strategic areas of our efforts are as follows:
· Transition to carbon neutrality by 2060
· Zero occupational diseases and zero occupational fatalities
· Improvement of people's life quality in the regions of operation
· Transparency of the Company
· Compliance with the most stringent corporate governance standards
· No discrimination for any reasons whatsoever
We will strive to meet the most stringent standards and minimise potential ESG risks. We focus on diversifying our business and improving our environmental performance. In particular, we are considering the option to develop in other areas by means of breakthrough technologies in addition to conventional generation. We are planning to develop renewable energy projects. We are certain that the entire world community's joint efforts aimed at the progress of the energy system will prove decisive.
We believe that our hard work intended to accomplish our goals will make it possible for Unipro PJSC to contribute to Russia's National Development Goals 2030, and ultimately – to the UN Sustainable Development Goals.